Through this piece, I attempt to share the idea that, though language is our thinking tool, it often leaves us unsatisfied. The reason why I use The Starry Night as a reference is because of a friend's interpretation of the painting, as she shared that the ambivalence caused by language is often as blurry as Van Gogh's starry night. 
Note: The slats of an airplane allows it to stay in the heights for longer.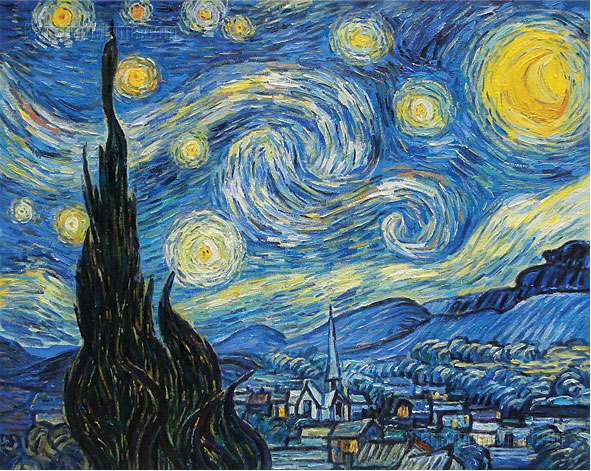 (Shall I compare my thoughts to fireworks
Furious, vivid, serene blast
to an attempt to reach the starry night
just to swoon down to its start,
as a vibrant, content cry...
~ 
Yet, though language sings its tries,
It's an airplane with flawed slats,
…ephemeral are the halts in our heights…
And thus, we get punctuation marks,
To point out what is unfinished(.