*Mild spoilers for Season 3 & Douma's backstory*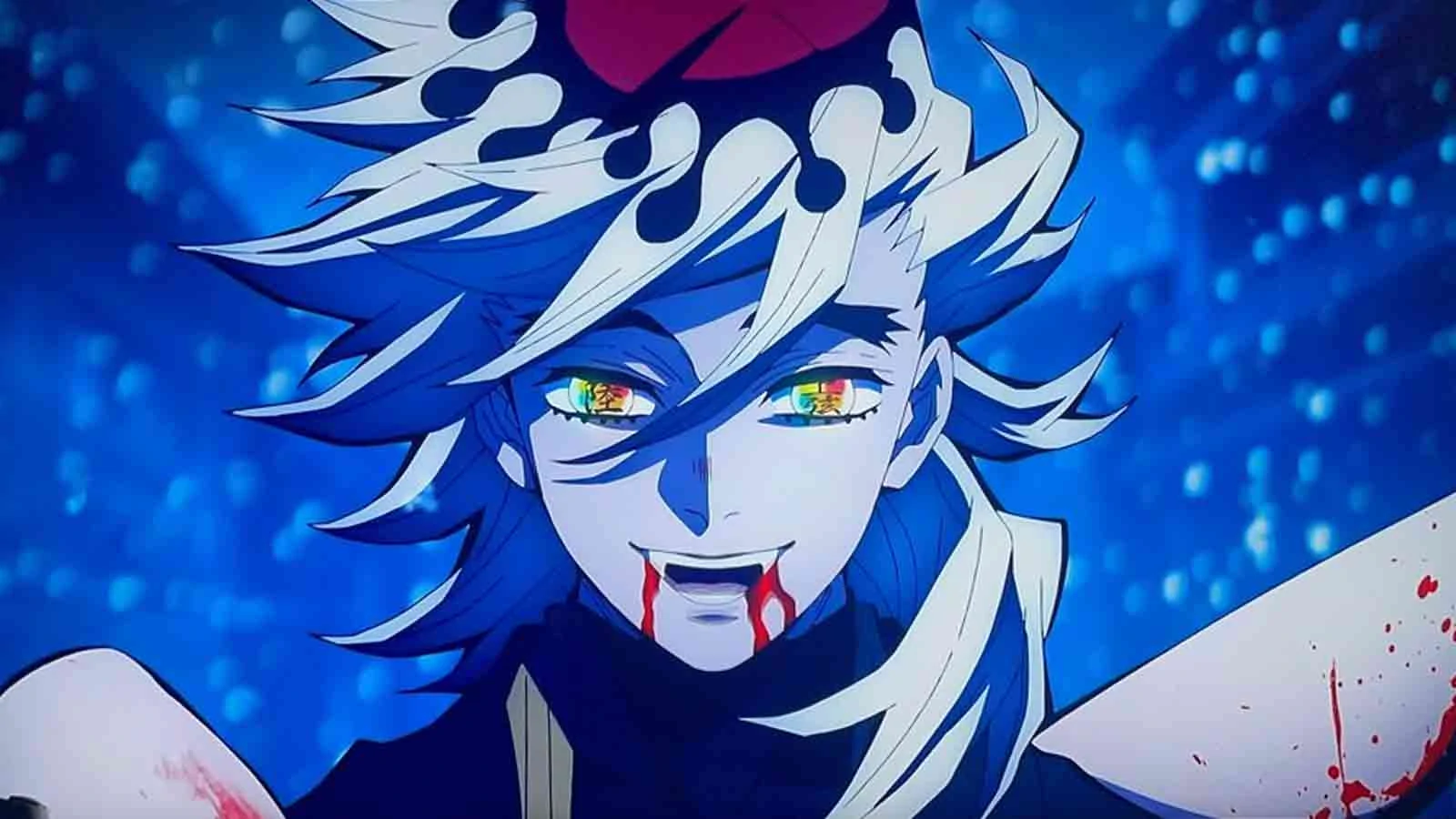 In Demon Slayer, it would make sense for Muzan to be the worst. After all, he's the big bad boss; the one whose blood transforms humans into demons!
However, there is one demon who is arguably more messed up, and that is Doma, Upper Moon Two. Most of the fandom seems to have a love-hate relationship with him (including me, to a huge extent -_-), but agree that he's evil yet fascinating. Don't be fooled by his cheerful behavior, because it hides a rotten soul underneath.
At a First Glance
So far, Doma has appeared twice in the anime: (Voiced by Miyano Mamoru, who also voiced Light from Death Note.) Once in Gyutaro's backstory, and again in Season 3, during the Upper Moons' meeting. There, he basically trolls everyone and takes nothing seriously. Which is what he does 99% of the time, though it's obvious that he exudes power.
Akaza punched him twice out of anger, ripping off his jaw and skull, but Doma just regenerated and looked amused. He acts very friendly and outgoing. Haha, I guess they're best friends!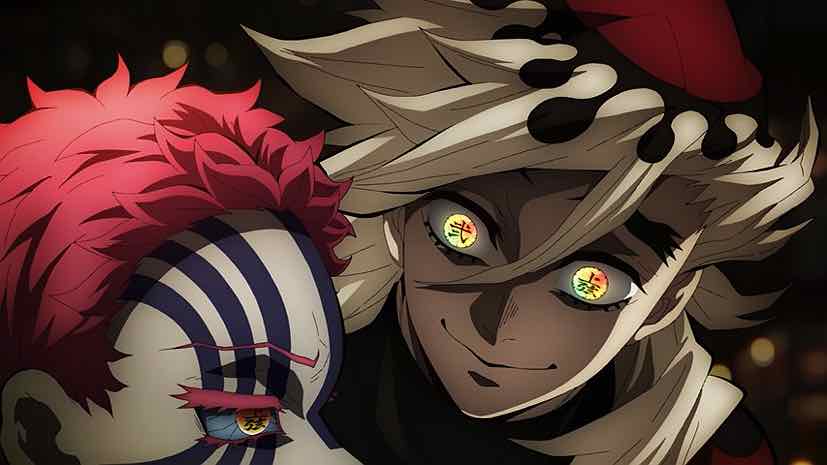 True Personality
On the inside, though, Doma is pure evil. He's sadistic, masochistic, two-faced, and doesn't care about anyone. He was also born clinically apathetic and can't feel emotions. He just tries to hide it by acting friendly. His backstory isn't tragic like some other demons', either, as he only became a demon for fun.
Worse, under the guise of being human, Doma leads a cult where he lures in people – usually women – so that he can eat them. Yet he still calls himself kind-hearted.
To him, humans are pathetic creatures and he is above them all.
Backstory
So, what about his past?
Doma was born with rainbow eyes and unnaturally pale hair, as well as a great intelligence. When he was a child, his parents exploited these traits and claimed that he was a "divine being." They established Eternal Paradise, a cult that worshipped him. Thus, many people in suffering came to ask him for advice.
Unbeknownst to them, Doma was just a child who felt zero empathy. He didn't even believe in gods, karma, nor the afterlife. At best, Doma only felt pity for the cult followers – and eventually, for all humans – because he believed they were fools, falling for such lies.
Doma's mother later killed her husband, then herself, after finding out he had affairs with other women in the cult. Doma felt nothing after witnessing his parents' deaths, and only complained that their blood made his room messy.
When he was 20, he met Muzan and agreed to become a demon, just for the sake of it.
I'll admit, Doma is fascinating. Unlike a few others', his backstory doesn't even try to justify his crimes; it only explains his origins.
His mentality is also intriguingly twisted. After he turned into a demon, Doma believed that by eating humans and letting them become part of him, he was "ending their suffering" – like a god or Buddha of some sort. After all, he thinks humans are weak, contemptible fools, only clinging to false hopes in a life of misery. Doma claimed it was his purpose to end them. Thus, he sees himself as a savior and kills without remorse.
Perhaps years of being treated like a god has gotten to his head. But again, this doesn't excuse any of his actions.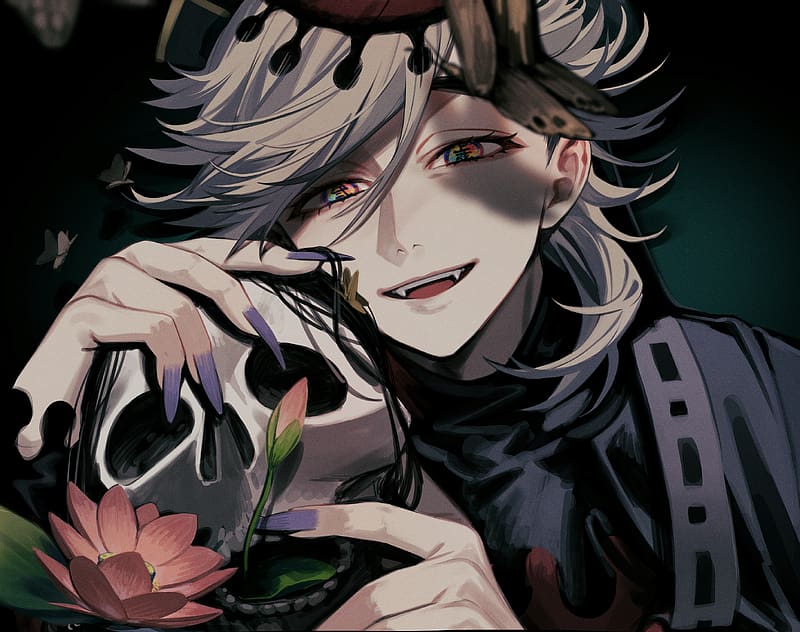 In summary, while Doma might seem like the most charming, charismatic, and human out of the Upper Moons, he's a true demon. Even Akaza detests him. Muzan is evil, but his motives are generic – greed, power, killing people who won't obey him... Compared to Doma, he's still very stable.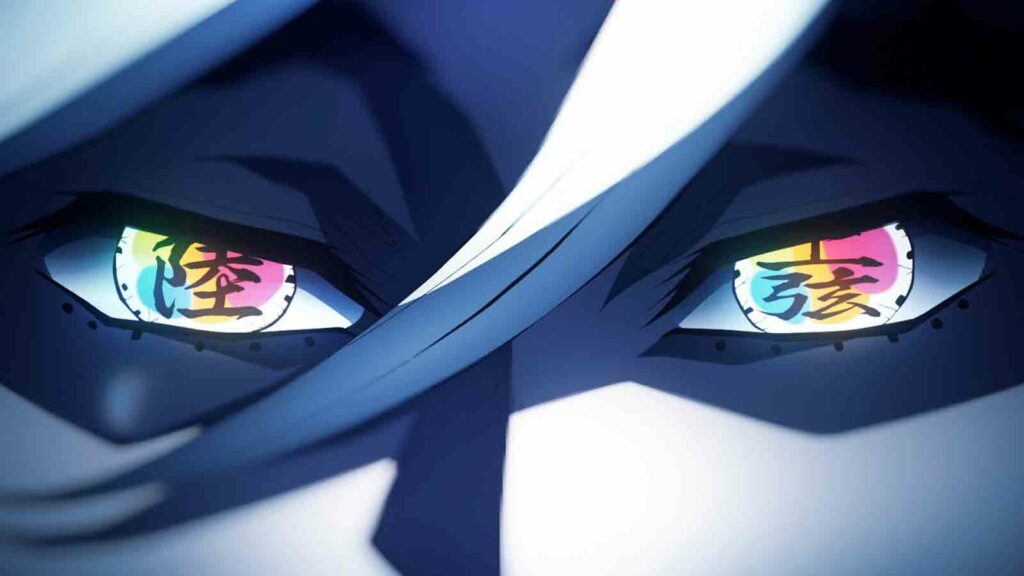 There is more to Doma's story, but anime watchers will have to wait. He'll likely be more relevant in Season 4. Though interestingly, we have seen a character who is similar to him: Kanao, Shinobu's adoptive younger sister. But despite the fact that she could no longer feel emotions, she grew up to be a caring demon slayer.
This does pose a question: If Doma grew up with people who truly loved and taught him well, would he be different now? Could he distinguish between right and wrong, and find purpose in actually helping others?
I think there's a chance. But unfortunately, this is the Doma we get -- an absolute demon who feels no shame for his crimes.
What do you think of him? Is he pathetic and misled, or is he a villain worse than Muzan and deserving to lose his head to a nichirin blade? Or both?
….
...
I'm sorry, I have to admit it... I know he's evil, but his character design is kinda hot-