The weirdo scientists and the submerged people
I was extremely bored and decided to make something plain stupid. Uses screenshots I took from the Sims 2 game! Please enjoy.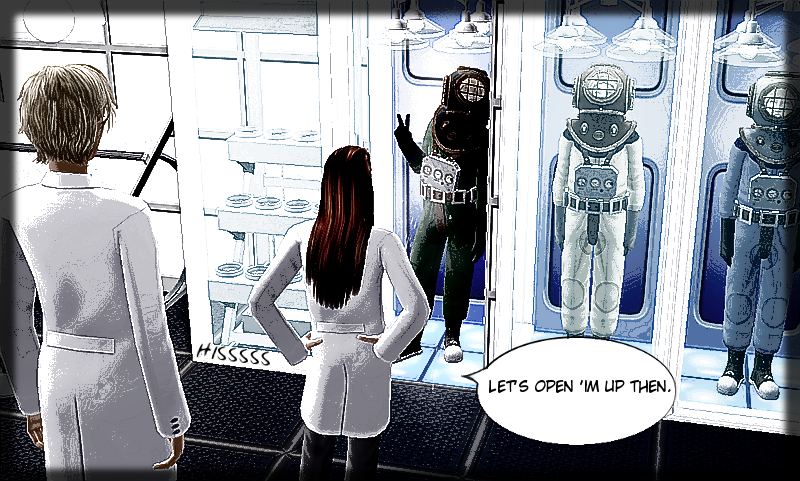 Anyway, That was pretty fun to make. I took more pictures but they take quite a while to process so I'll save the for later. Personally I think I am terrible at doing the story/speech/text side of comics, even when they are supposed to be silly ones, so if anyone can suggest a better storyline to go on after that, go ahead.  I do have photos planned but I can take new ones.
I bet I made some spelling errors somewhere or another.